So, interested in knowing the most popular Playtech slot games?
For a little background, Playtech is an International company founded in 1999 that makes casino slots and gambling software. Let's move on to find what could be the top 5 most popular games to play online.
Age of the Gods (our favourite pick of the Playtech slot games)
First, Age of the Gods Bonus has ranked among the top five for good reason to play online. This online casino game has more than one free game mode. In fact it has 4 features and win multipliers. These free win multipliers along with an out of this world bonus round makes this a must among the top 5. Not to mention, that there is an Age of the Gods Mystery Jackpot that can be triggered from any main game spin. Because this is multi level and progressive this makes a win of 1 out of 4 jackpots.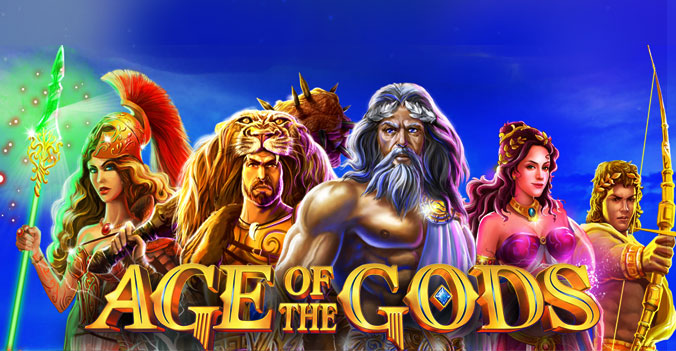 Dr Lovemore Playtech Slot Game
Second, Dr. Lovemore Slots is one of the top 5. This is a slot machine played online and has a theme based on Casanova. It has 5 reels and 20 paylines game. Dr. Lovemore offers Wild and Scatter symbols, free spins, and Bonus round; not to mention, Dollar Ball jackpot. This is beloved by most players because of the sound effects and special visual. Autoplay can be set on this machine. Free spins can be granted by Scatter symbols and there are even Wild symbols. Bonus rounds can be activated and a lucky Jackpot can grant up to 10,000 coins at one time.
Frank Dettori Sporting Legends
Third on the top 5 is Frankie Dettori Sporting Legends Slot Machine. It keeps amazing its world of players because of the wins but mostly the legend of Frankie Dettori himself as the machine is totally themed around this legend. This machine has 25 pay lines on 5×4 reels. The astonishing features provide a thrilling sports environment that makes sports fans fly like bees to honey. There is a special Golden Derby bonus game where slot players can enter the game themselves. However, best of all is the fact that there are 3 over the top Sporting Legends jackpots and some many more great features like the Galloping Wild "re-spins" for example.
A Night Out slot game
Fourth is the A Night Out Slot Game. Okay, think of it, a nice fun time out without going physically out but in the comfort of your own home. Yes, playing this fantastic free slot game is truly a night out. The best symbols and sound effects that gives one a thrill with lots of chances to win and win big. It has 20 paylines and 5 reels. And, to boot, one can get up to 10,000 coins.
Gladiator
Finally, the fifth most popular of the Playtech slot games is Gladiator which is themed around the Russell Crowe epic movie from 2000. This game has 5 reels and 25 paylines. .25 is the minimum bet per spin and can go as high as 1.25 coins. The sophisticated game has move feature as when winning combos appear they come alive. Don't miss this online casino fun!